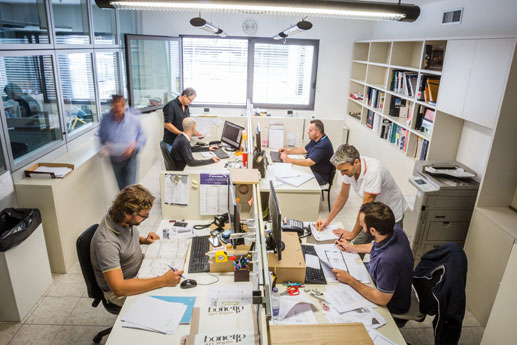 THE REAL CORE OF THE COMPANY
Born to technically support the architects and become their strategic partner, now it has 8 professional designers and each boasts hundreds of works done successfully. They study and analyse the architects' creative concept making out of it an executive drawing, ready in every detail for the production.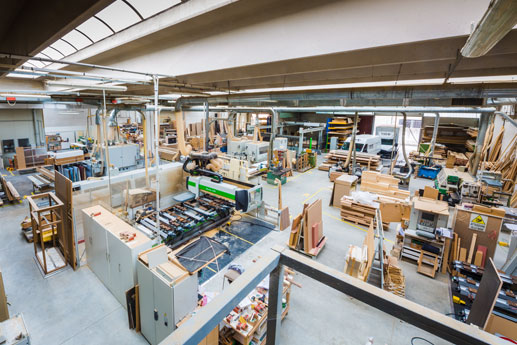 3,500 SQM FOR THE FURNITURE PRODUCTION CHAIN
The product is made from scratch in order to control all phases and offer the client a real quality assurance. Communication among people is the key to such efficiency: each work center is closely connected to the others to obtain always the same level of finishing, both among the various elements of the same product and for possible replications over time.
A MECHANICAL WORKSHOP IN A CARPENTER'S WORKSHOP!
Bonetto Art Legno, by its specific choice, does not use semifinished products or third parties at any stage of production. It is therefore independent and competent also in making all the mechanical parts for the furniture. Each component is analysed and designed by the technical department in order to integrate perfectly with its functionality.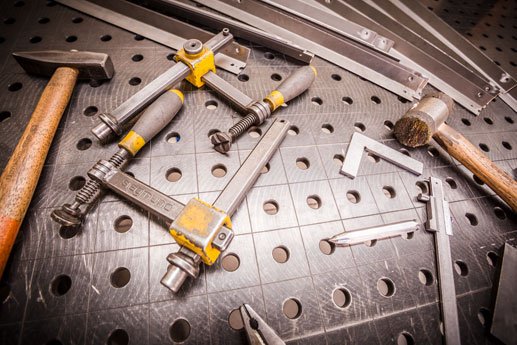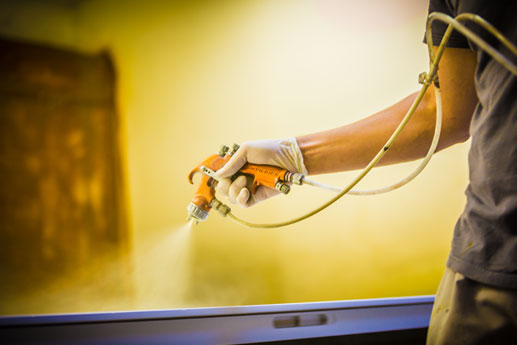 FINISHING AND PAINTING
The two paint booths are always at their full capacity because the aesthetics of the product is the absolute protagonist. Expert hands caress the pieces of furniture looking for every little imperfection to make them perfectly smooth. The paint is then sprayed with care and left to dry at the right temperature. Every detail is important.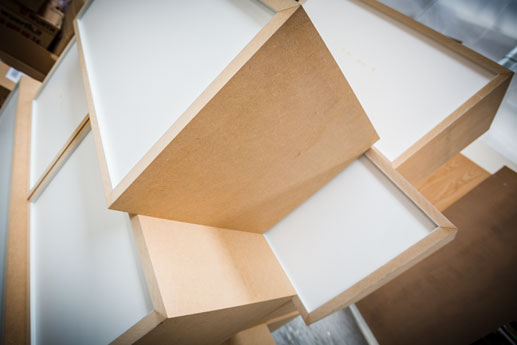 STATE-OF-THE-ART SHIPPING AND INSTALLATION
The pieces of furniture are carefully packed, each in a specific case, and shipped all over the world.
The team of assemblers, at the end of each working day, captures and sends to the headquarters the installation progress. This service is also available to the client to allow the daily check and choose the best time to carry out the inspection.
The scrupulous care in the installation phase is expression of the philosophy of Bonetto Art Legno, for which the on-time delivery is simply a must.
DISCOVER BONETTO, SUBSCRIBE TO OUR NEWSLETTER